What we said
"Welcome to A&N Style, London's No.1 hair studio for men. Our friendly, experienced staff guarantee you a great new cut at an affordable price, with no need for an appointment."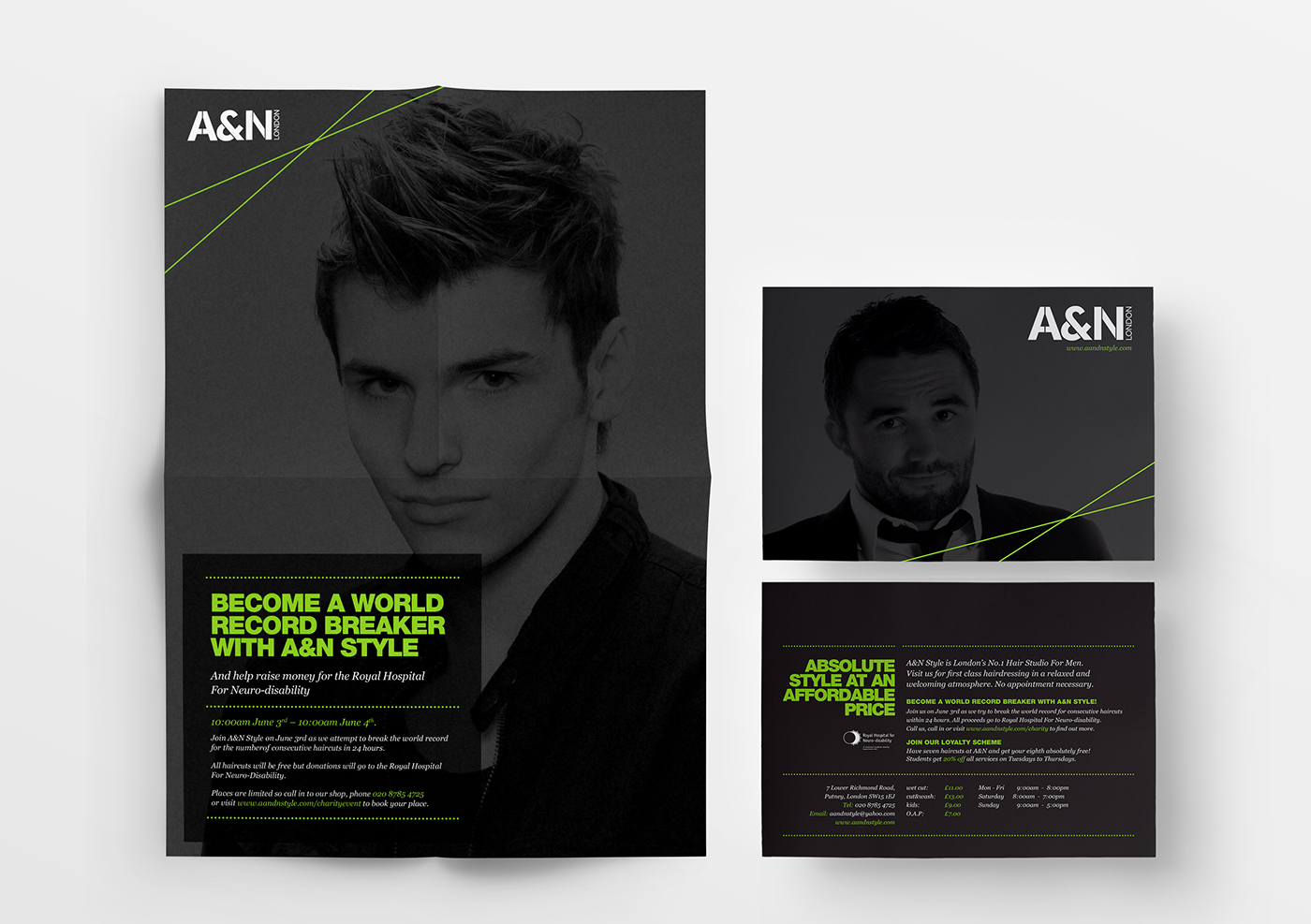 What we did
A&N London is a small barbershop with big dreams. In their quest for haircutting domination, they dream of multiple shops, their own product range and a brand that would be recognised across the country. And why not?
We couldn't promise them all that, but we could give them a new brand that mirrored their ambition. So we created a brand new logo, website and business cards, plus posters and flyers to support their fundraising event. If the people of Putney didn't already know about A&N London, they do now.